One of the many functions of the Milltown Fire Department, is fire prevention and safety.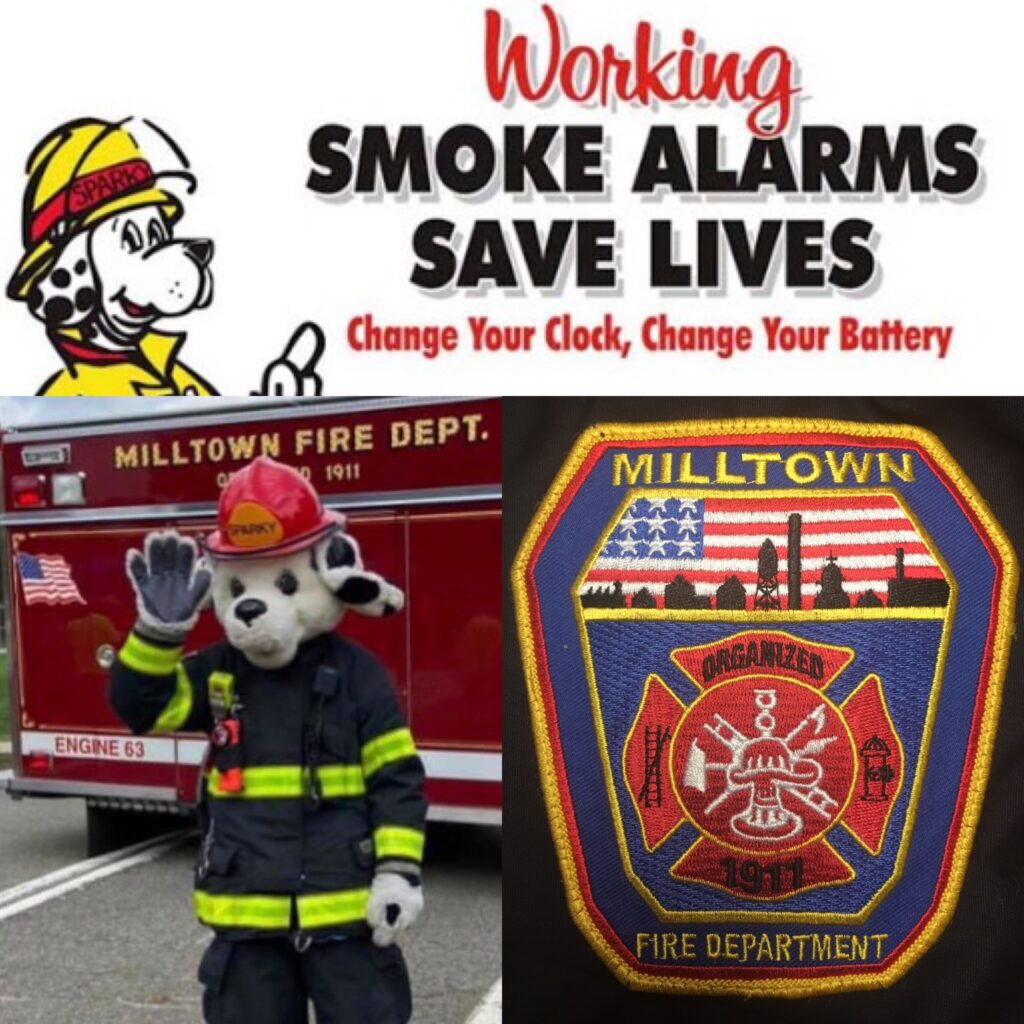 Fire safety is a set of practice intended to reduce the destruction caused by fire. These practices maybe as simply as installing a smoke detector and routinely changing the battery at least twice a year.
Our members will often times visit the local schools or community events to teach basic fire prevention and safety.
Steps to Safety:
Fire Safety Considerations for E-Bikes & E-Scooters :
Learn the Sounds of Fire Safety:
When in doubt please call 9-1-1 and we will answer the call.