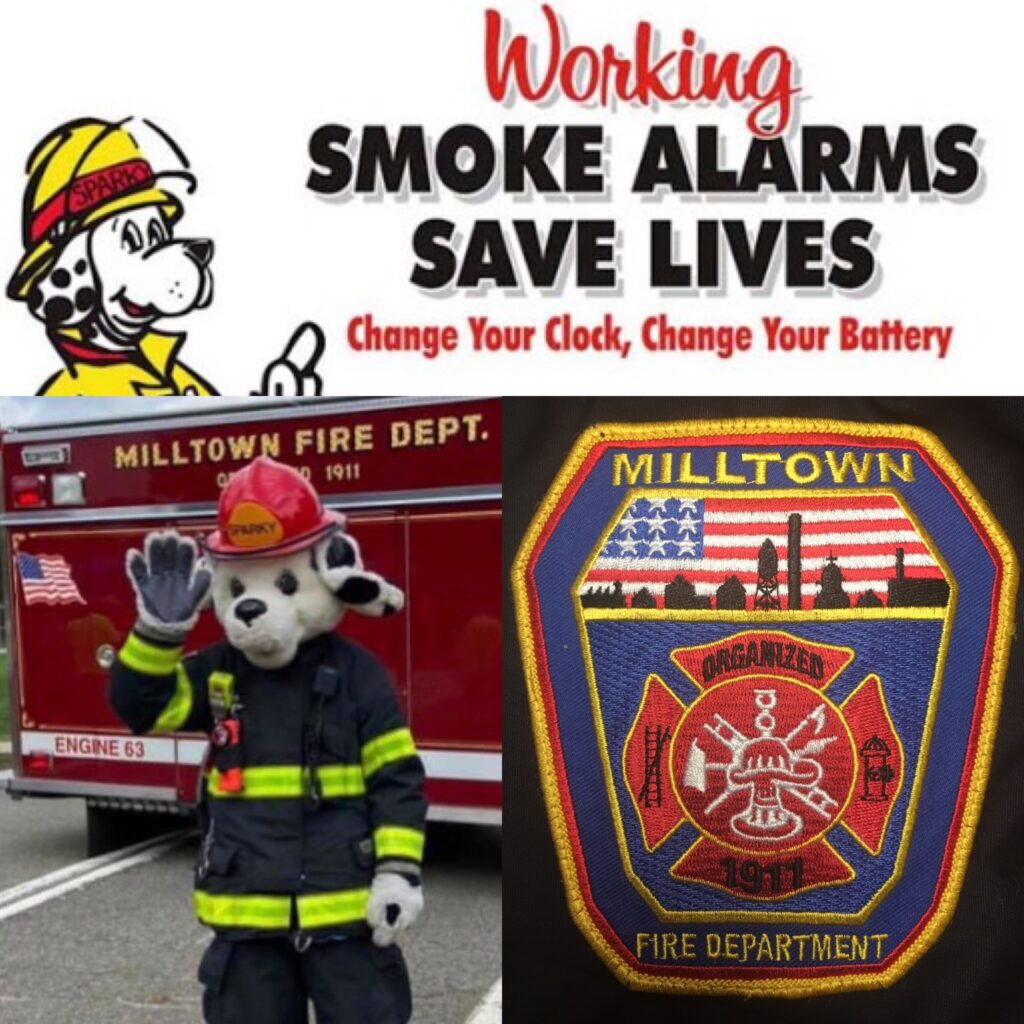 One of the many functions of the Milltown Fire Department, is fire prevention and safety.
Fire safety is a set of practice intended to reduce the destruction caused by fire. These practices maybe as simply as installing a smoke detector and routinely changing the battery at least twice a year.
Our members will often times visit the local schools or community events to teach basic fire prevention and safety. Below are some tips to help you and your loved ones reduce the potentials of a fire.
When in doubt please call 9-1-1 and we will answer the call.